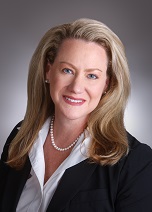 Welcome to Barclay Financial Services
Investments, taxes, insurance, estate planning: the list of financial concerns and considerations facing you today is seemingly endless. And there are no easy answers.
I am in the business of helping my clients meet all their financial challenges. I do this by using a total wealth management approach. Each area is important individually, but managing them all collectively is one of the most important considerations in your overall financial success.
My approach can help you invest conservatively, reduce your exposure to taxes, meet your insurance needs and provides a plan to successfully transfer your wealth to your children and grandchildren. Among my financial offerings are:
 
Managed asset plans - for professional fee-based portfolio management through LPL Financial
Tax-advantaged investing - to reduce your tax liability and let more of your money work for you
Cash flow analysis - for everyday budgeting
College planning - long-term planning to ensure you're ready when your children are
Retirement planning - to design an investment strategy to help you meet all of your retirement goals
Investment portfolio analysis - to keep you informed of how your investments are performing, and to make adjustments as needed
If this method of meeting your financial needs sounds appealing, I invite you to spend some time exploring this site. I also welcome the opportunity to hear from you. If you have questions about your financial situation, please do not hesitate to call or email me
A teen with a part-time job can contribute to a Roth IRA, which is a flexible way to accumulate funds for college, retirement, and other long-term needs.

On June 8, 2023, the S&P 500 closed 20% higher than its lowest recent closing value, beginning a new bull market. This article looks at some factors that may shed light on the current market.

This article provides an overview of upcoming changes that could affect workplace retirement plan participants and IRA owners due to legislation passed by Congress at the end of 2022.

Social Security is complicated, and the details are often misunderstood even by those who are already receiving benefits.
Estimate the annual required distribution from your traditional IRA or former employer's retirement plan after you turn age 73.

Estimate the potential cost of waiting to purchase a long-term care insurance policy.

Estimate the future cost of an item based on today's prices and the rate of inflation you expect.

Knowing your likely life expectancy is an important factor in making long-term financial plans.